Undercutting is one of many issues in the complex welding world. This welding flaw is rather prevalent and happens with common materials and joints. As a result, folks just starting out must have a rudimentary understanding of this undesirable fault to assist them to deal with it. When you initially attempted welding anything, it was most likely damaged. It might be due to a weak area in the welding, making it less durable than you desired. Let us tell you right now that the distortion was caused by an undercut weld. So the issue is, what exactly is undercut in welding? This post defines welding undercut, as well as its origins, remedies, and removal strategies.
What is an Undercut in Welding?
An undercut in welding is a gap that forms in the base material near the weld's toe or root. When the weld material fails to fill up the grooved region, undercutting occurs. This results in a weak weld that is prone to develop fractures along the weld's toes. Undercutting is prevalent and expensive. It causes a loss in production and a fall in speed. Even the most expert welder may inadvertently cause this issue. Welding operators may use a variety of strategies to eliminate welding errors and get back to work immediately.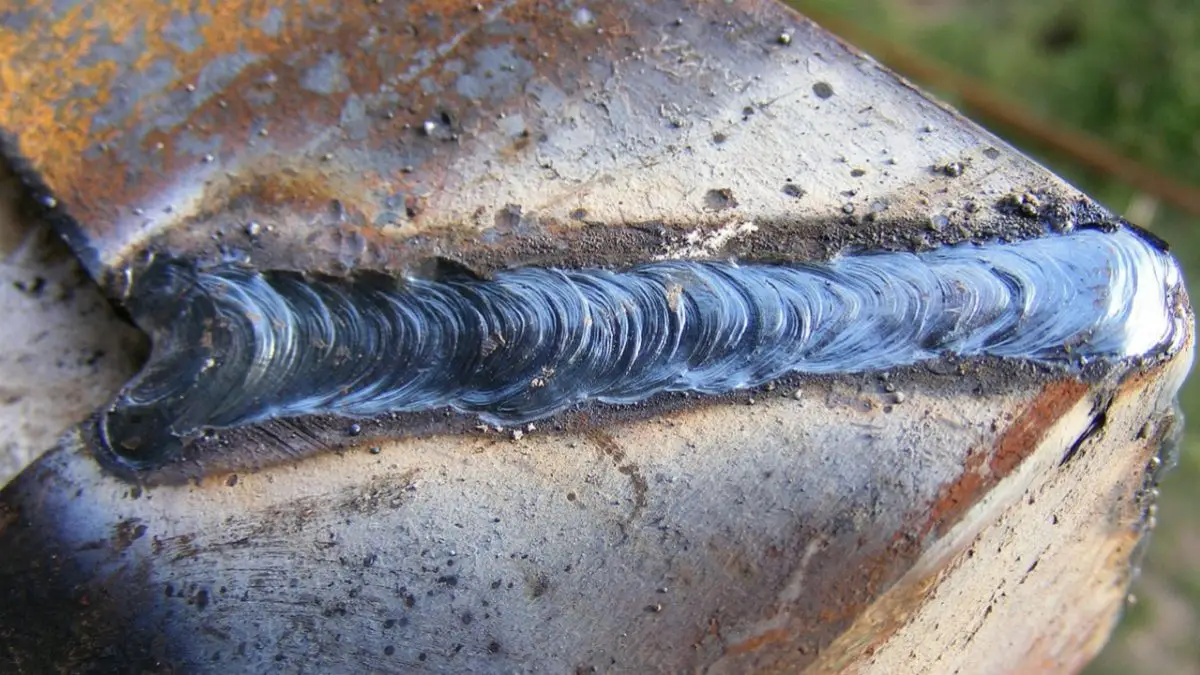 Assume you are welding a butt junction between two 6mm plates (0.236′′ or 15/64′′). The welded joint and its surrounding region should typically be at least 6mm thick. However, in the case of an undercut, the depth at the weld toe or root will be less than 6mm. This impairs the structural integrity of the joint in these places. These low-thickness sections are usually the first to break when loaded.
Reasons for an undercut in Welding
Undercut welding causes welding of poor quality. Preventing issues like undercutting and its variants saves both cost and time in welding processes. Overheating and weak welding methods are the most common causes of an undercut. 
Keeping an arc that is too lengthy
The necessary arc length varies depending on the electrodes. The metal section of the base is a good place to start. Ensure your arc does not surpass the diameter of the core's metal part. For example, a 6010 electrode of 1/8 inch should be held approximately 1/8 inch from the base metal.
Inadequate Filler Metal
Undercuts are often formed when the welding arc heats the base material too rapidly, resulting in a gap between the molten sheet and the filler metal. This may occur as a result of utilizing a filler material that is too big for the connection being welded, firing an abnormally hot arc, or going at an excessively fast pace.
Incorrect gas field selection
The correct gas selection is especially important for MAG welding procedures. Undercuts are generally caused by poor decisions, so keep an eye out for that. To prevent this, first, evaluate the kind and thickness of the material. The right gas composition will then be determined. Here is some sound advice: A mix of carbon dioxide and inert gases works amazingly well for carbon steel welding.
Over-speeding
Using extreme temps to weld too swiftly is a recipe for disaster. The primary metal melts quicker as the temperature is raised. Keep an eye on the welding temperature. When working with thinner metals, lower the power or speed of the welding arc correspondingly. You may prevent an undercut by spending a little time and care.
Incorrect electrode angle
If you want to learn the trade of welding you must know the angle and size of your electrode. Here are some pointers:
Heat should be directed towards the borders and places with heavier content. Keep the heat far from the exposed edges.

Do not use bigger electrodes than required.

Choose the suitable plate thickness. An undercut occurs when the molten metal gets bigger than the plate.
Welding on Rusted or Dirty Metal
Another reason for undercutting is rusted metal because the arc can rapidly burn through the rust and produce a gap that provides no contact for your filler rod, forcing it to pop out. This often results in a bad bead with minimal penetration that is fragile and unable to withstand its weight.
Types of undercuts
An undercut may be either internal or exterior. There are two types of undercuts in welding.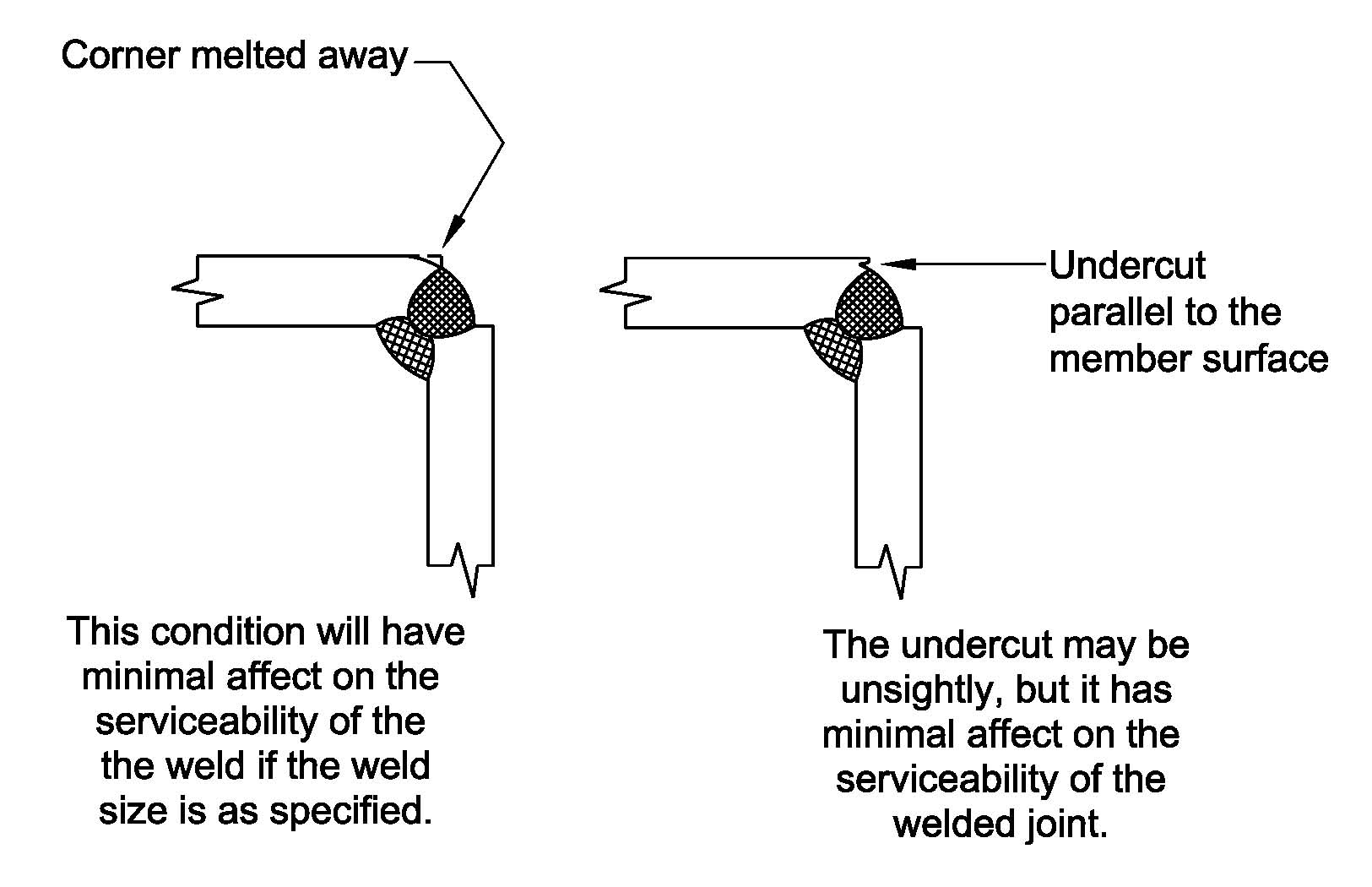 External Undercut
An external undercut emerges near the weld's toe. It is noticeable during welding in a fillet weld because it lies on the joint front. Because the front side is adjacent to the weld gun, external undercuts occur frequently. 
Internal Undercut
An internal undercut occurs on the bottom part of the butt joint. Technically, at the base of the weldment. It is sometimes referred to as a root undercut. Internal uppercuts may occur in the interior pipe adjacent to a narrow edge during pipe welding. Within a weld, another sort of internal undercutting may be observed. It is viewed as a groove at the root weld top near the sidewall. Internal uppercuts are secured by weld beads placed in the weld region. These beads have the potential to generate defects in the weld.
How to Prevent an Undercut in Welding? 
Undercuts are often produced by inaccuracies in the welding process. Undercuts, on the other hand, may be avoided or reduced by taking the following precautions:
1. Reduce Your Travel Speed
Reduced travel speed is the easiest technique to avoid an undercut in welding. This allows the weld pool and wire electrode to dissolve into the metal prior to going on, preventing burn-through.
2. Maintain a Steady Arc Length
A constant arc length that fits the gap or hole being welded will prevent an undercut and always make a clean and attractive bead.
3. Use a lower voltage with a higher current.
Another method for reducing undercuts in welding is to use lower voltage and greater amperage levels. When utilizing high levels for the welder parameters, the arc will require low amperage to generate a sufficiently sized molten pool, preventing burn-through.
4. Apply Filler Wire same as your joint.
Another method of avoiding undercutting in welding is to use filler wire that fits your joint size since it melts off rapidly, ensuring that no surplus molten metal oozes out onto the component being welded. This results in no penetration, leaving your welding weak and incapable of withstanding its weight.
5. Prevent Shielding Gas Contamination
Using clear shielding gas at any and all times is a tried and true method for avoiding an undercut in welding. When you use an unclean or contaminated shielding gas, the flow of your weld puddle is inhibited, forcing the arc to consume the metal considerably quicker than anticipated, resulting in an undercut.
6. Select the Correct Filler Metal
When you choose the correct filler material for your application, you may avoid welding undercuts by not utilizing too large a rod for the joint. Using the proper diameter rod guarantees that it goes into all the sides and creates strong welding to increase its strength.
7. Make use of a Gas Lens
A gas lens is an excellent approach to guarantee a smooth and consistent flow from your timeframe. This helps you to maintain a consistent flow at greater pressure, preventing your weld from sliding into an undercut.
8. Use a Gas Mask
Another method for preventing undercutting in welding is to utilize a gas shroud to ensure a uniform flow everywhere around your puddle. This keeps the molten pool flowing uniformly and prevents it from collapsing because of air pressure from above. During the welding process, it also prevents the arc from being pushed by wind patterns or instability.
Watch this video till the end for your comprehensive understanding of the prevention of undercutting.
How to Correct an Undercut in Welding?
Although undercutting is prevalent, it is advisable to avoid it entirely. It is expensive to repair and reduces speed and production. Preventive actions are the only methods.  Undercuts 0.5 mm or less in depth are not required to be corrected. Even a 10 mm thick cut in low-carbon metal sheets is possible. They are, however, readily repairable. A stringer bead may be placed throughout the whole length of an exterior undercut. In rare circumstances, a grinder may be required to combine the pieces together.
You can correct an undercut in welding by following the methods described below:
Weaving method
Weaving is mostly used to control the temperature of a weld puddle. To utilize this approach, just halt on either side of the puddle. When utilizing the weaving method, keep the duct in the groove's sidewall. Also, before and during welding, properly clean the work surface.
Burn throughs
If you use too much heat on thin steel plates, you risk burning through the metal. Welders often encounter this issue. Be very cautious with plates 14 inches or thinner. When a burn-through occurs, you can immediately resolve the issue. Reduce the voltage or wire feed speed. Increasing speed also aids in the resolution of the issue, particularly with aluminum. Aluminum is susceptible to heat buildup. Use a weaving method while working with metal. This limits heat intake and the danger of penetration.
Inadequate joint penetration
Inadequate heat input, incorrect gas composition, and size all contribute to poor joint penetration. It is caused by a shallow fusing of the base metals at the time of joining. The issue may be solved by using a high wire feed rate alone or in conjunction with a high voltage. A slower travel pace is also an option. This enables for greater penetration of weld metals into the base.
Inadequate fusion
Incorrect gun angle, inadequate heat, or contaminants can contribute to incomplete fusion. It occurs when the base material and weld metal or bead do not combine. It is also known as a chilly lap or a lack of fusion. The simplest method to prevent this is to thoroughly clean your surface. The angle necessary is then determined. You may utilize the above-mentioned instructions. Make sure to keep an eye on the arc. Increase the speed of travel as needed to keep the arc from going too far ahead of the weld pool.
Finally, ensure that there is sufficient heat to thoroughly fuse both metals together. These welding defects affect almost every welder, including the most experienced. Do not be discouraged. You will eventually get enough expertise to be capable of avoiding these situations with minimum effort.
Frequently Asked Questions
1. What Is the Maximum Allowable Amount of Undercut?
The allowable amount of undercut is about 3/16′′ of an inch. Anything above that might weaken the size and strength of the welded joint, making it brittle and more prone to fracture under stress.
2. Is an undercut harmful to a weld?
The answer is absolutely a YES! An undercut in welding may reduce the total durability of a weld by up to 50% by creating an imbalance in forces that causes this area of your weld joint to behave as if it is dropping.
3. How Is a Welding Undercut Fixed on Steel?
You should reweld the region in which the undercut was formed onto your metal item being welded may be used to repair an undercut on steel. To guarantee that there is sufficient melted metal that it can grip onto, use a rod that is approximately 1/8′′ larger than the component being welded.
Conclusion
To sum up the above discussion, we can say that when there are no holes in the interaction of metals during welding, an undercut is formed. Undercutting is caused mostly by an excessive distribution of heat, which generates holes and cracks at the weld. Poor technique is another major source of undercuts. This effect affects the source and it may eventually lead to fracture. There are several causes for undercutting. Some undercuts may be left alone, while others may need to be repaired. If you know other tricks please let us know by leaving a comment down. Do not forget to read our article: Can you weld copper?